Please read some of our testimonials below. To protect our patients' privacy, we deleted their names and related information: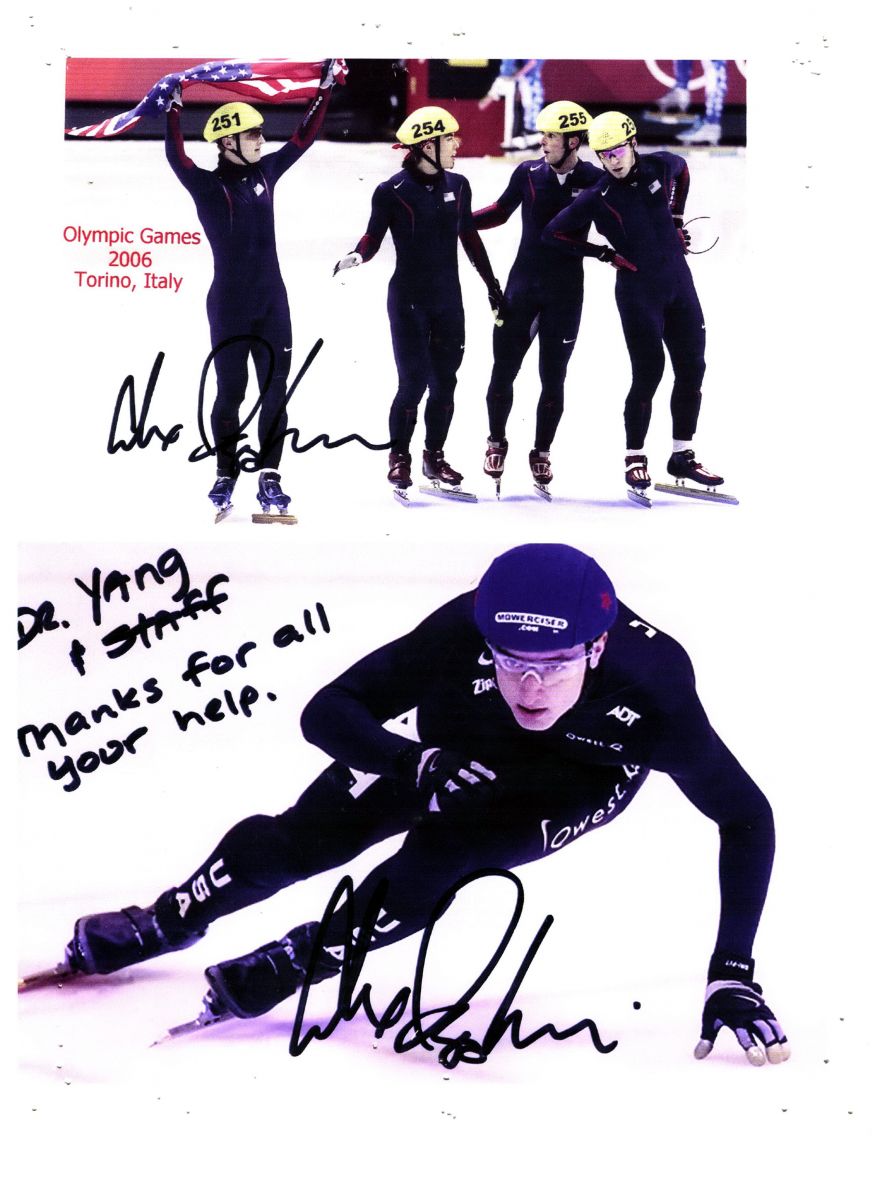 Neck, Shoulder & Back Pain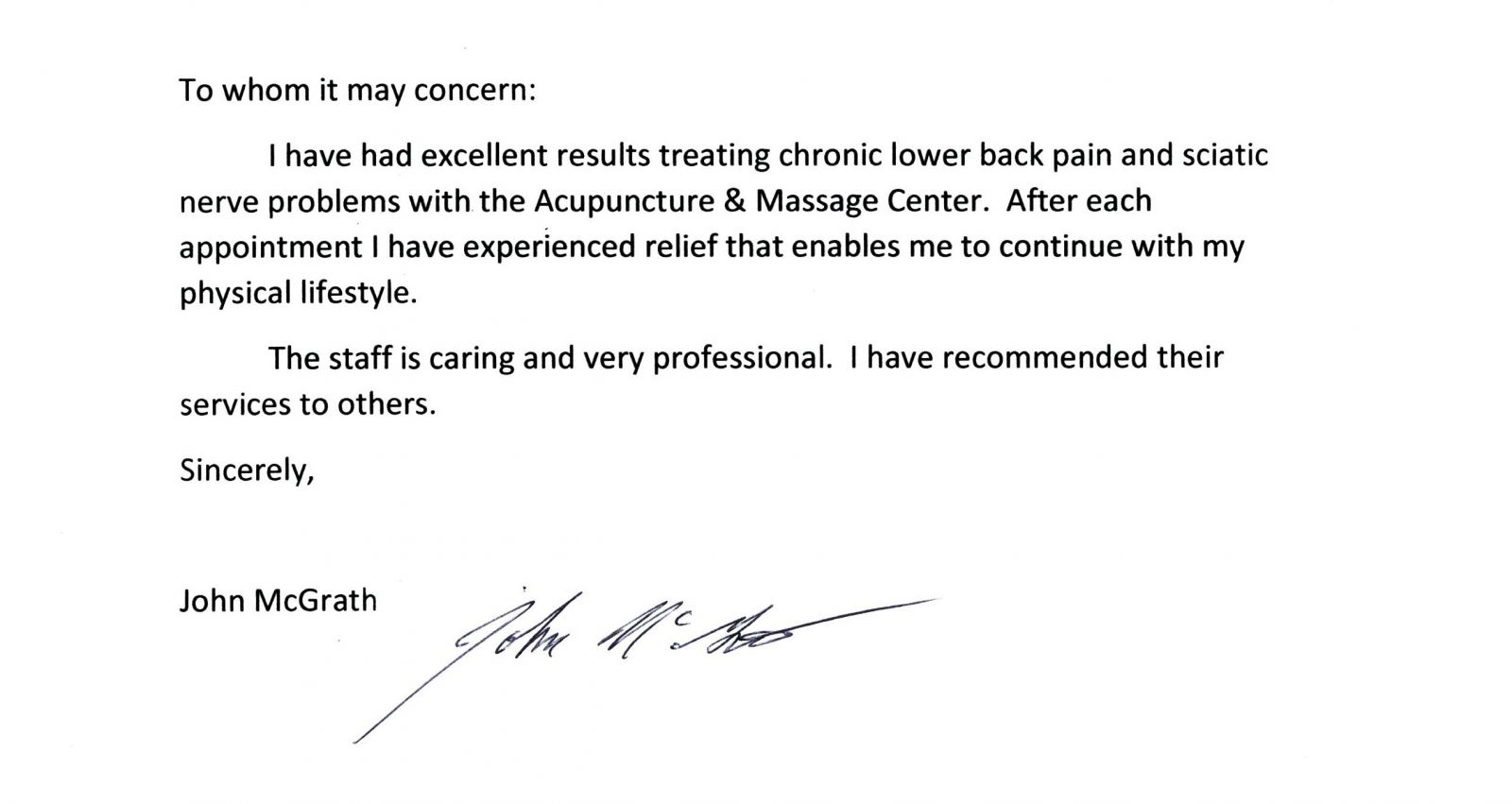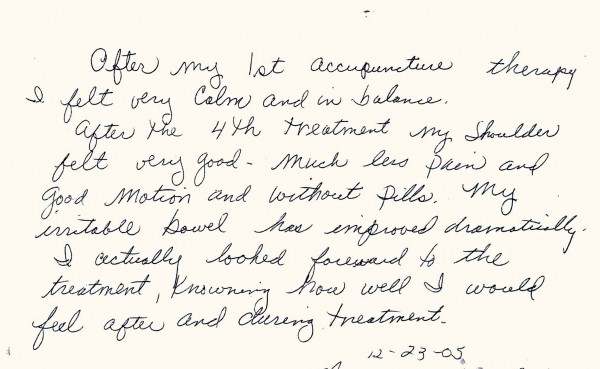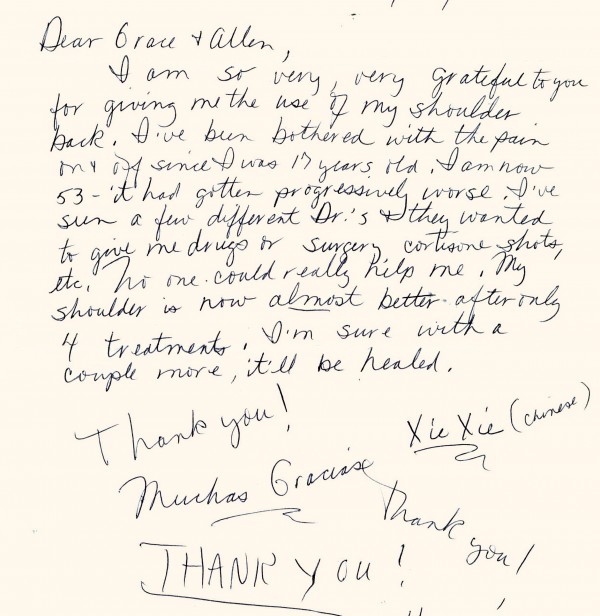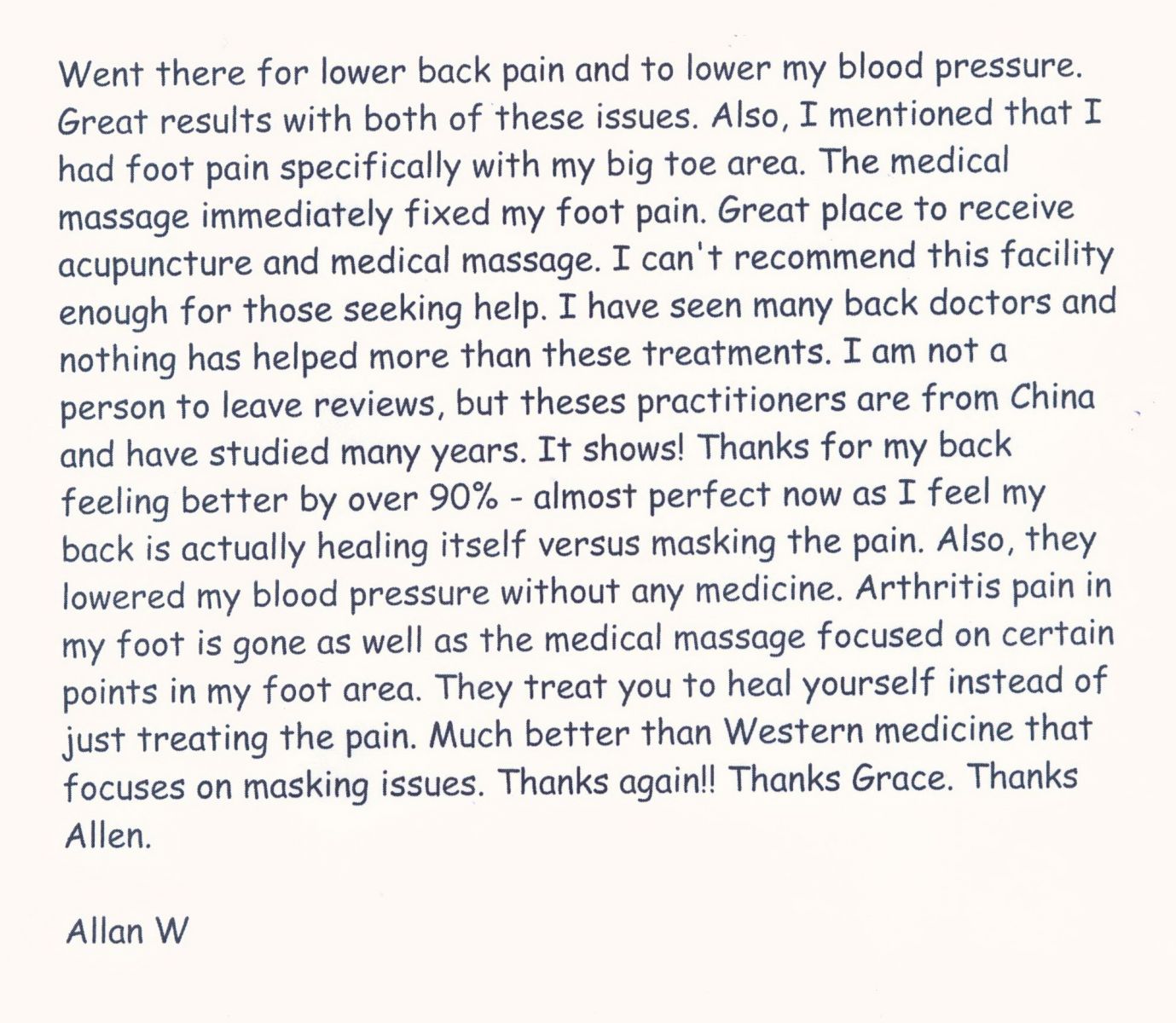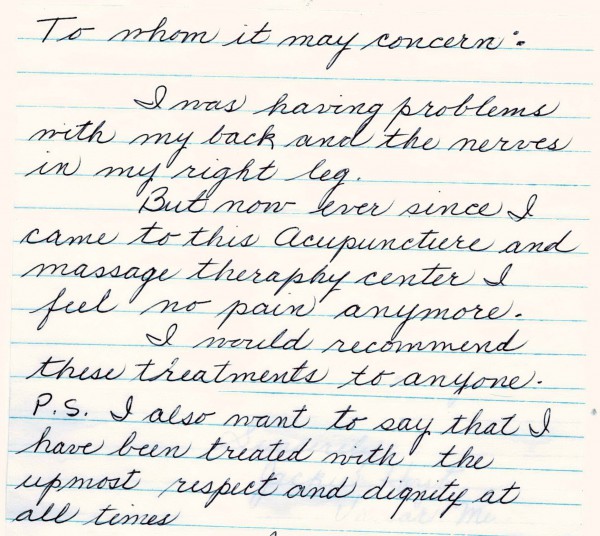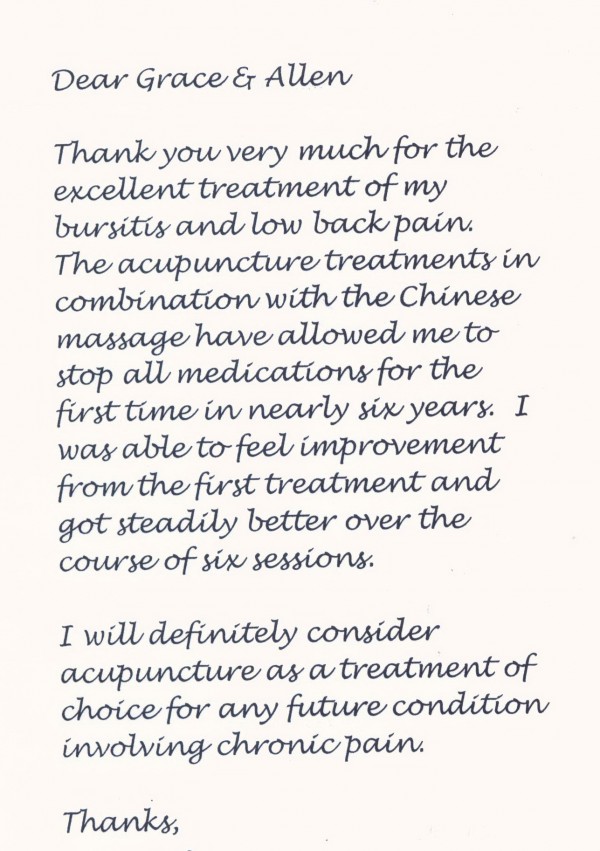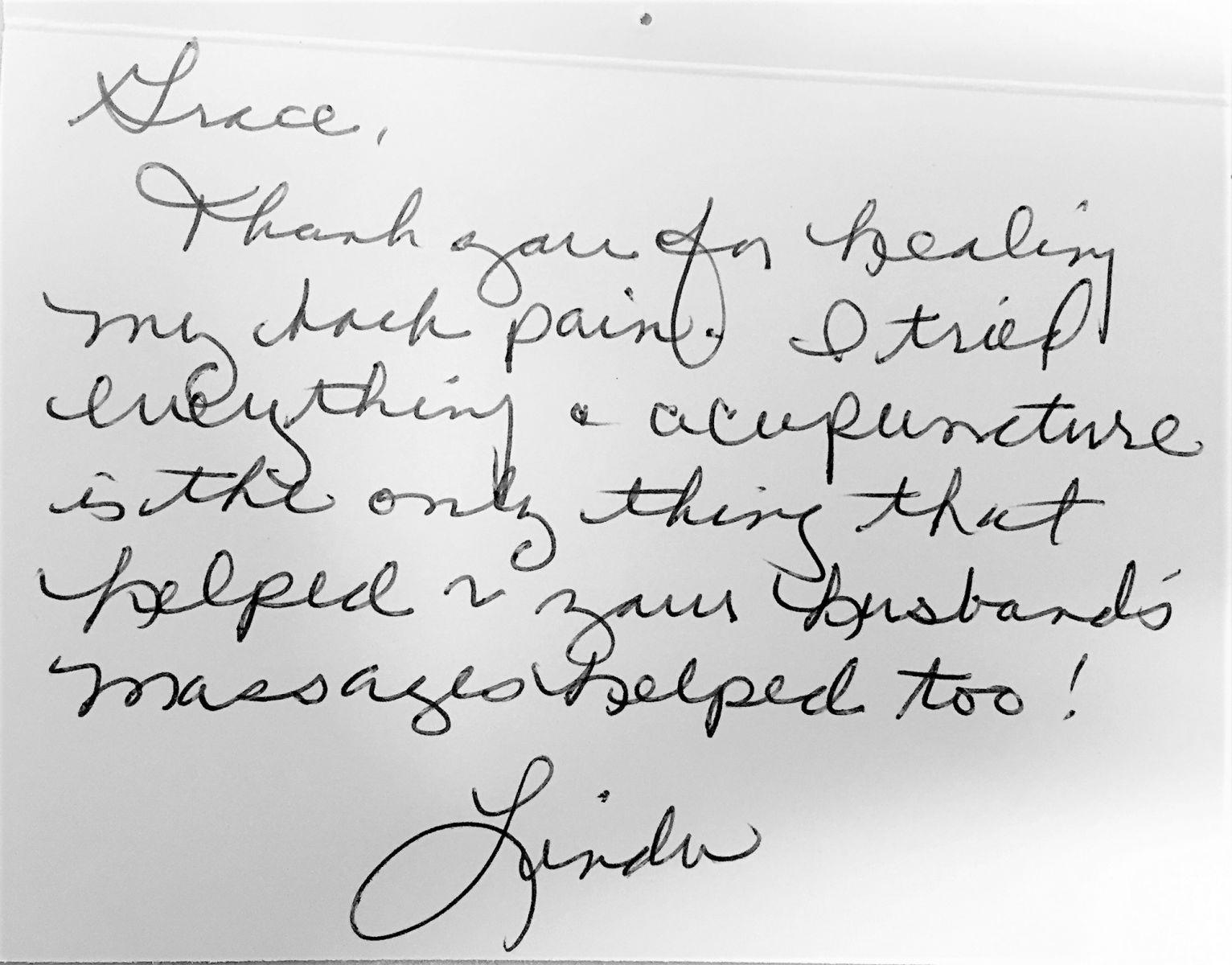 TMJ, Cleanch jaw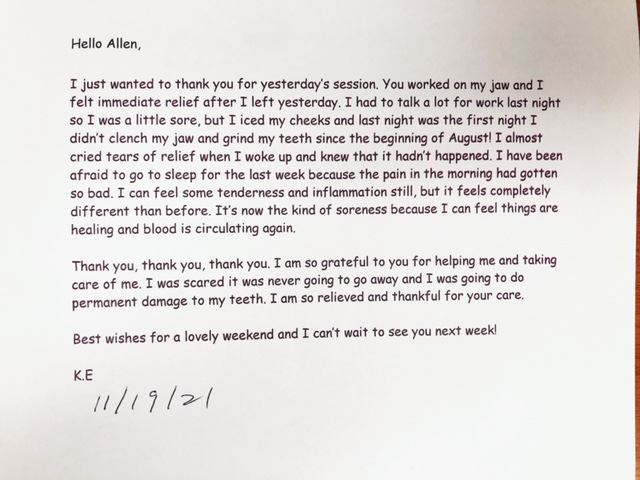 Lupus&Hot Flashes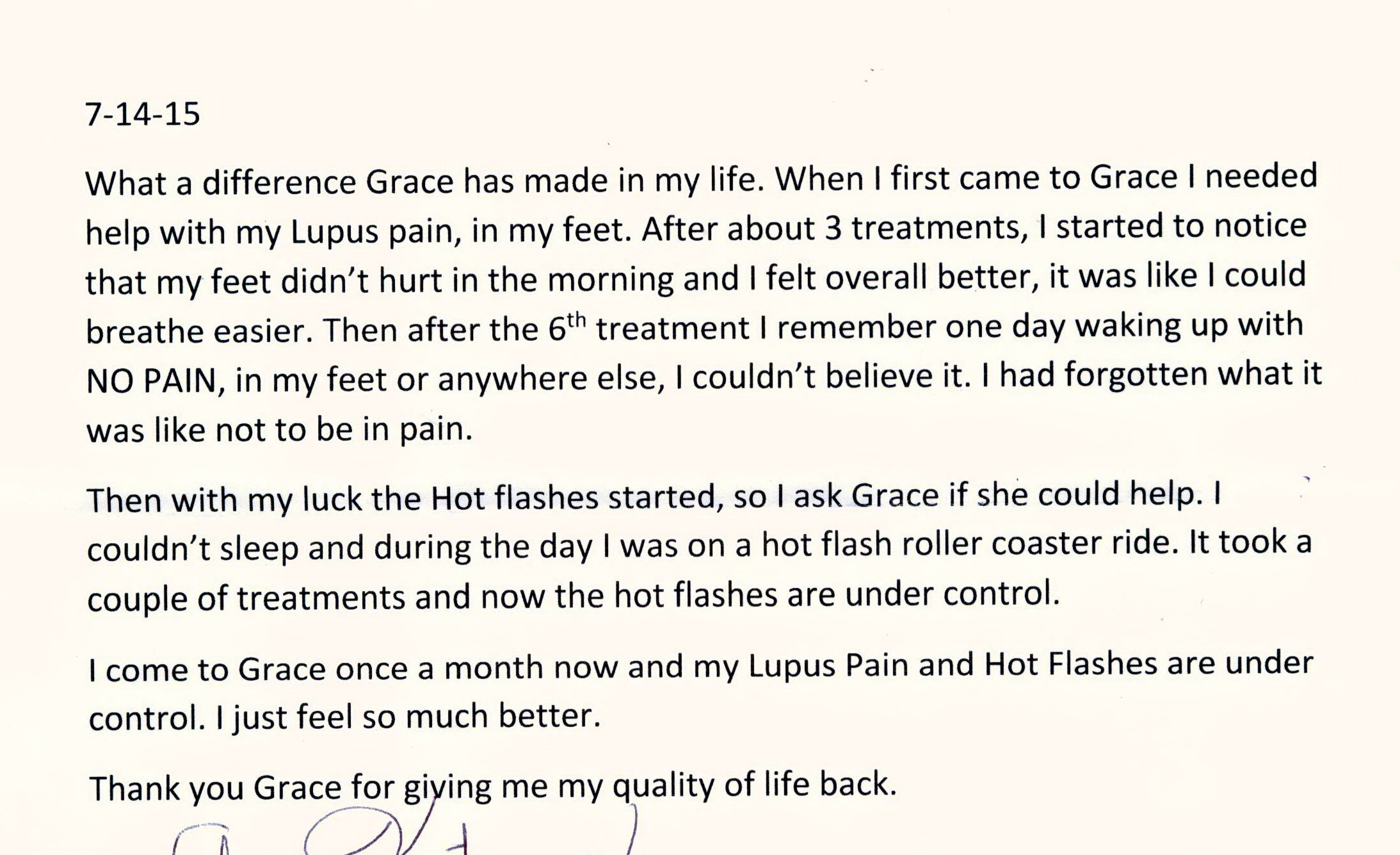 Elbow Pain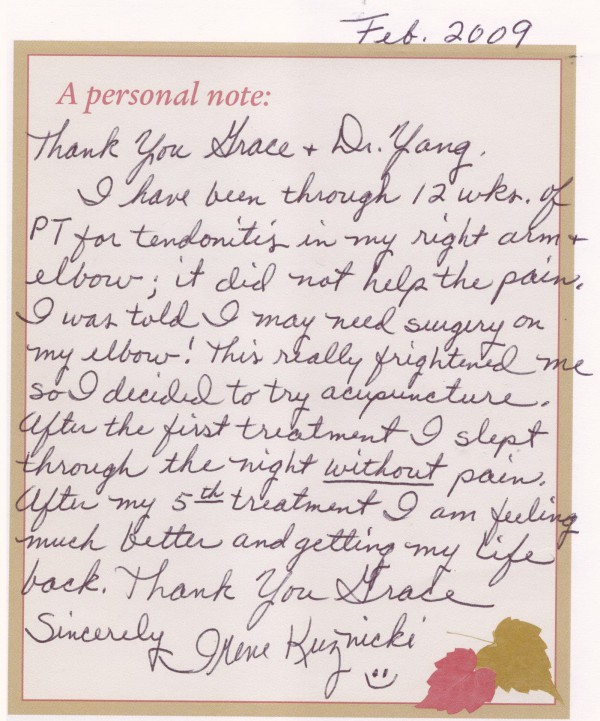 Migraine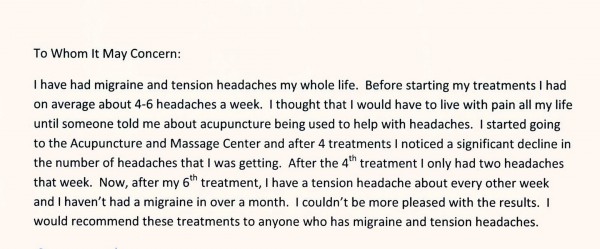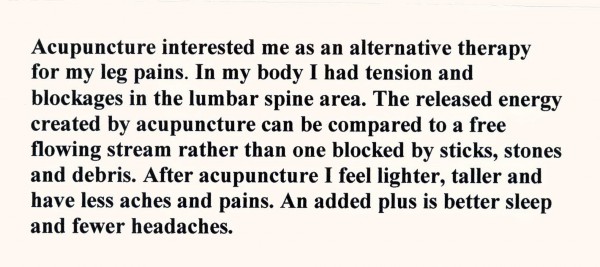 Anxiety, Knee Pain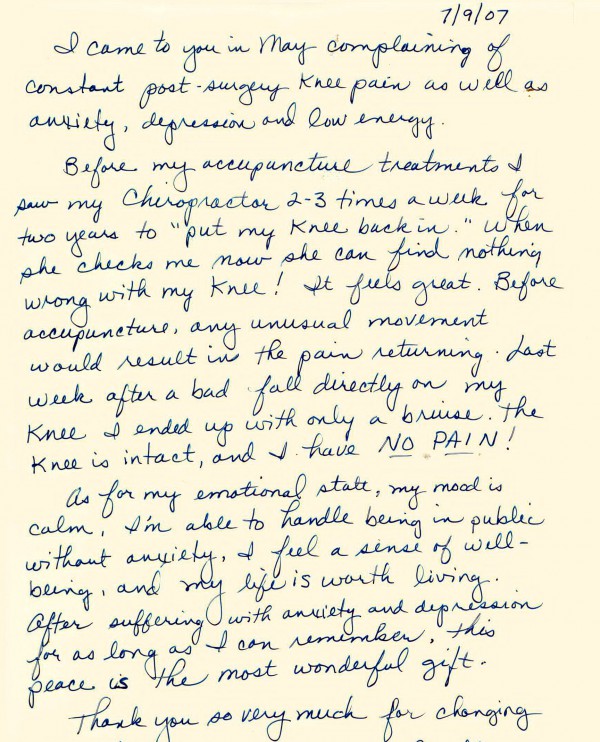 Infertility
This was my first time ever receiving acupuncture. I didn't know what to expect at all! I found it to be so interesting! I was treated for the Neuropathy in my toes and the inflammation in my knees. I was pleasantly surprised! My toes felt warm and it felt like there was more circulation in them. Anyhow they seem to feel more comfortable after just one session I look forward to returning again.
Sheri October 18, 2019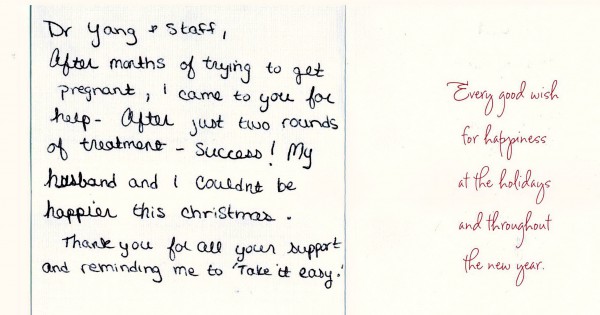 Smoking Cessation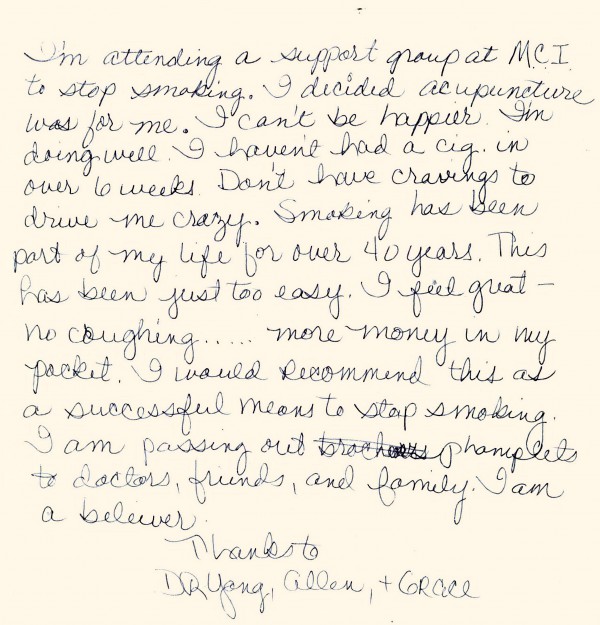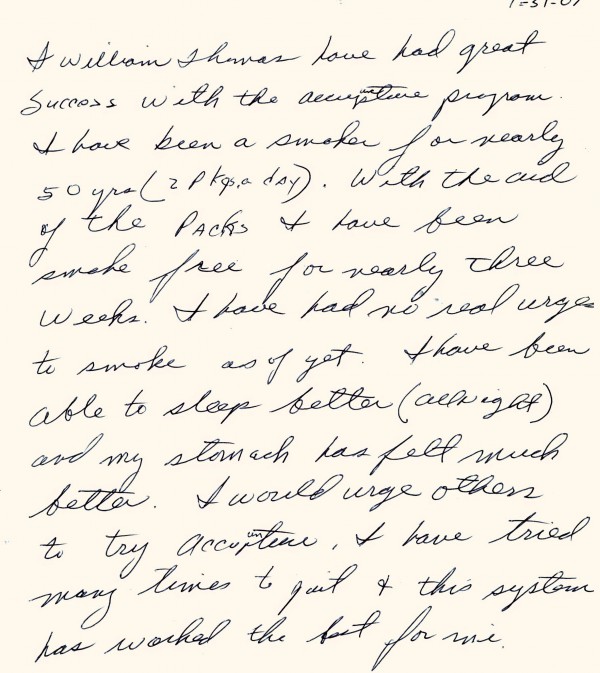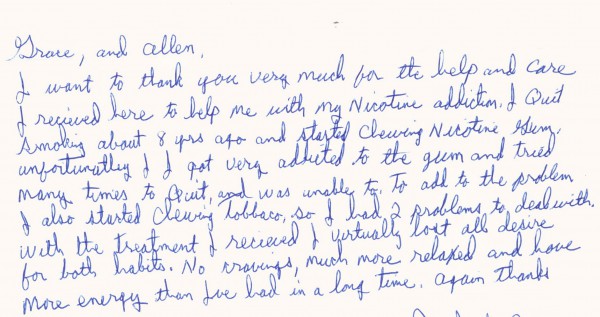 Allergy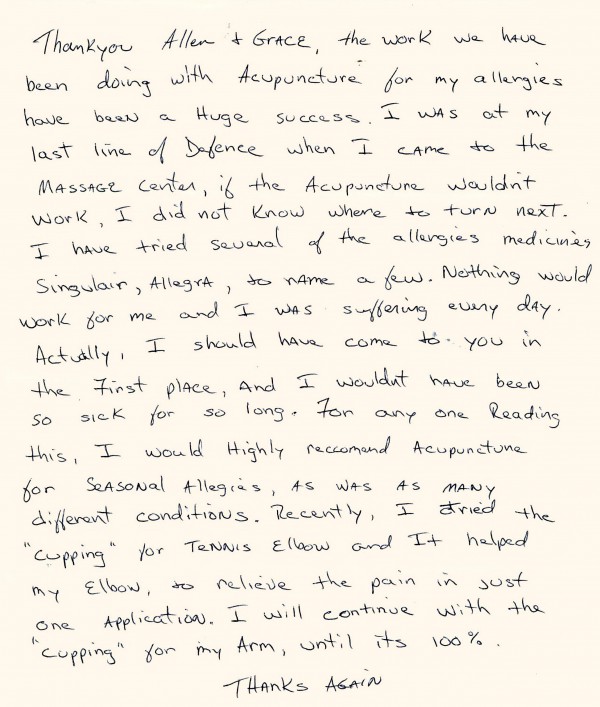 Fibromyalgia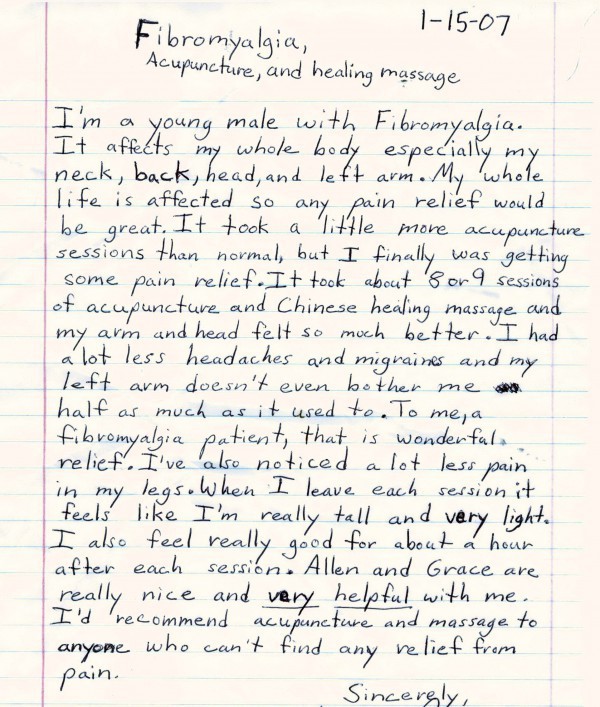 Bulging Disc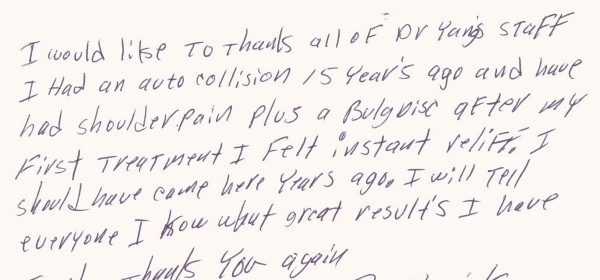 Stress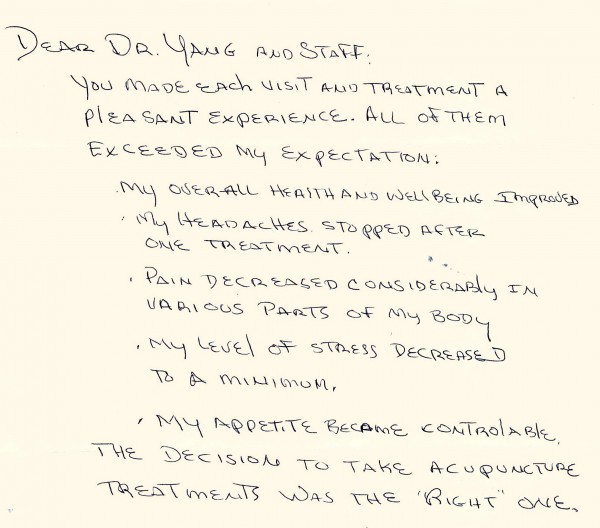 Paresthesia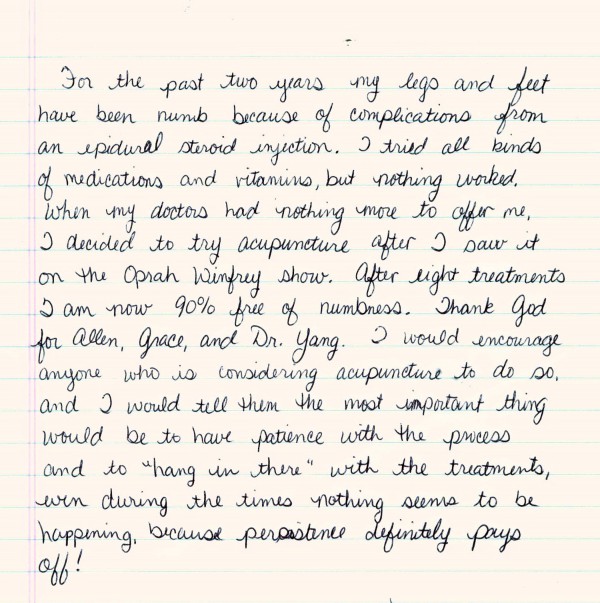 Painful Bladder Syndrome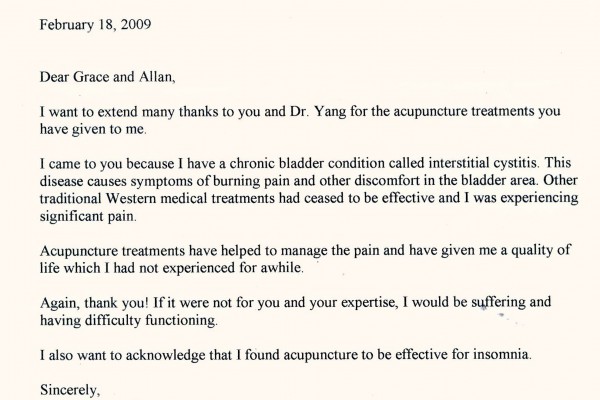 Menopause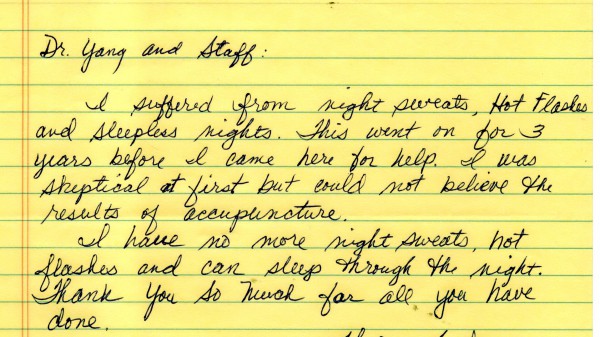 Chinese Medical Massage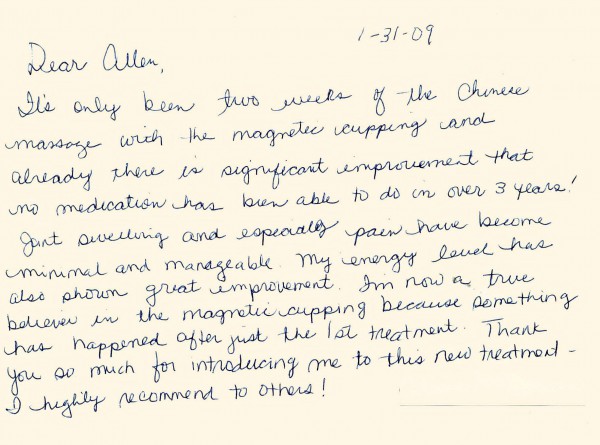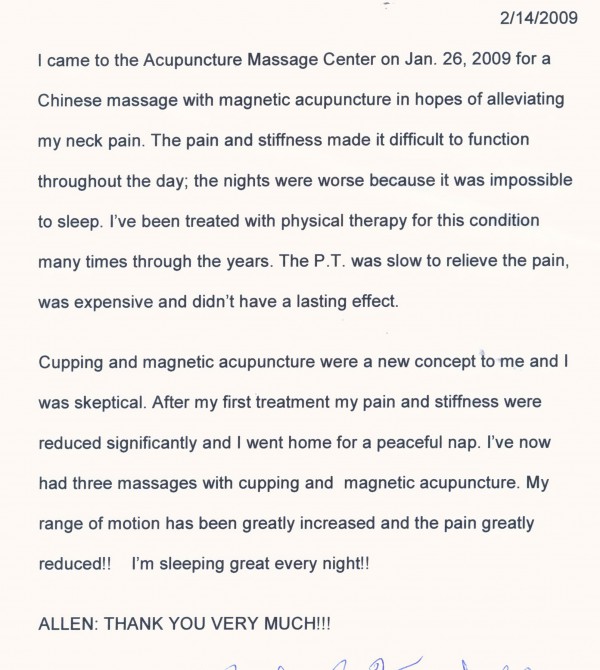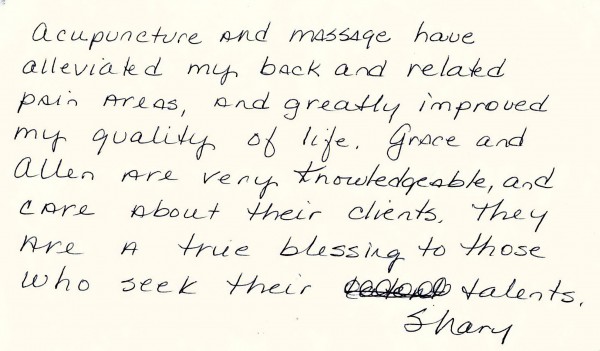 Carpal Tunnel